Products from Folat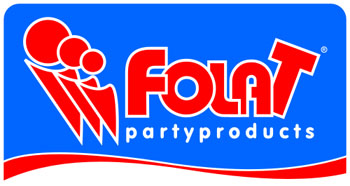 Are you ready for a party? With the party articles from Folat you can really make it a blast! Decorate your house for a fantastic party and surprise your guests at an unforgettable happening.
Are you going to a party yourself? Then you will find the best clothing accessories at Folat to complete your outfit and that of your friends. Or opt for a full dress-up suit!
Folat is internationally known for its original and affordable party items and party concepts. From party accessories to costumes, from birth party to Carnival, Folat is the right place for every party occasion.